The REGILIENCE team has just come back from a very fruitful trip from Freiburg im Breisgau, a city known since the 1970s for being particularly environmentally friendly with many sustainable solutions implemented and numerous projects carried out. The team was hosted by ICLEI Europe, the world's leading network of local and regional governments committed to sustainable development and REGILIENCE partner.
Freiburg believes that the people are at the heart of the city, thus with input from residents, businesses, scientists and researchers, educational institutions, churches, cultural organizations, and many other institutions, a unique Freiburg MIX has emerged, now known in the world as "Green City Freiburg."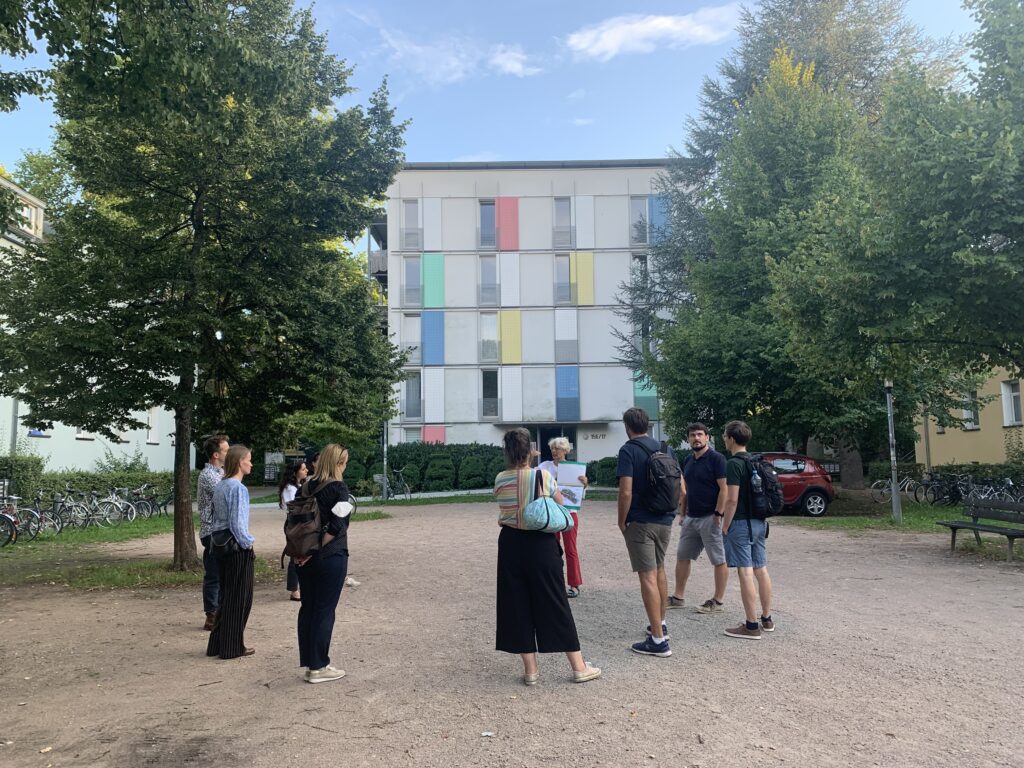 The REGILIENCE team had the opportunity to visit some of the key places in the city, which are great examples of good practices of resilience and climate adaptation. One such location is the Vauban district, known as the most sustainable City District in Europe.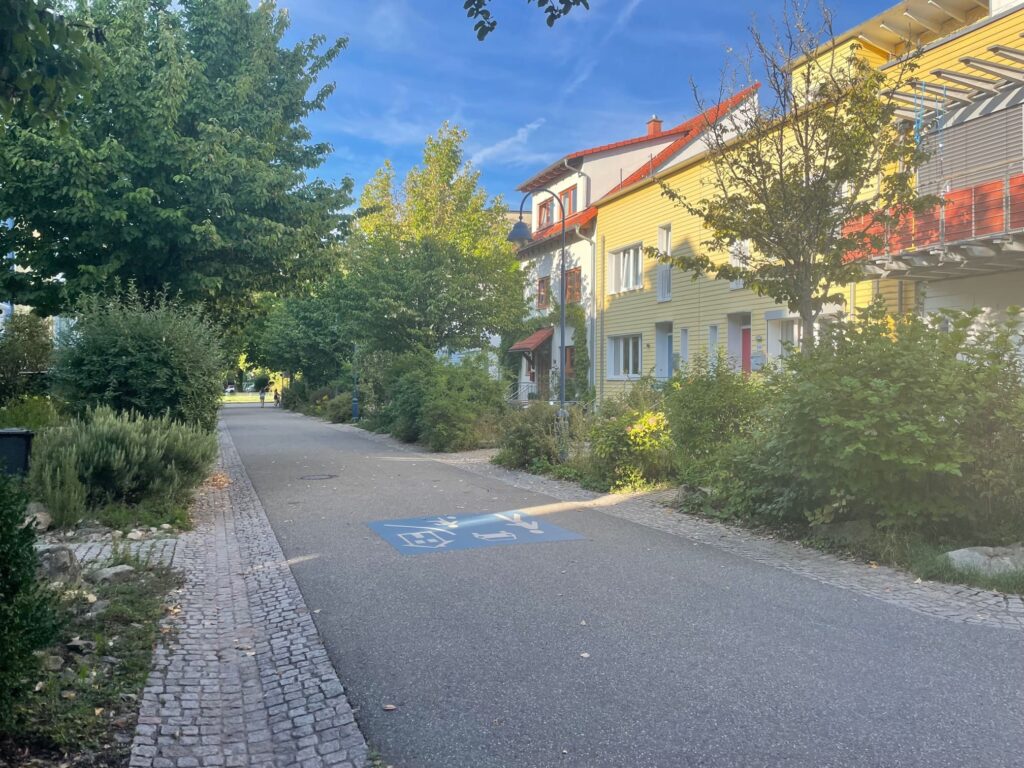 Vauban is a place with a radically dramatic history. A military town through WWII and into the early '90s, when the military left, Vauban's vacant buildings were inhabited by squatters. These vagabonds were the people who organized Forum Vauban, creating a revolutionary eco-community. Modern Vauban represents the very cutting-edge of sustainable living. Construction of this intentional community began in the mid-1990s and it opened in the 2000s. By 2001, it had 2,000 inhabitants and now it is said to be home to 5,000 inhabitants with over 600 jobs created inside the district.
The town buzzes with civic engagement, community building, and environmentally-friendly living. Low-energy construction is mandatory, passive construction, plus-energy construction and the use of solar technology are standard for most.
The tree population has been preserved as far as possible. Green spaces between rows of houses provide green space and offer play areas for children. Parallel to the private structures, there are now a school, kindergartens, youth facilities, a civic meeting place, marketplace, and recreational and play areas, with the goal to incite sharing (common pizza wood oven being one example). Green flat roofs store part of the rainwater, which is collected.
The residential area has reduced traffic. A large proportion of households are car-free, and private vehicles are parked in one of the two neighborhood garages. Since 2006, the residential area has been served by a light rail system. Many residents live happily without cars and instead use public transport and bicycles.
Facts and figures
Buildings must meet the Freiburg standard for low-energy construction (annual energy rating 65 kWh/m²). More than 277 residential units have even been built living up to passive house standards, which corresponds to the maximum energy use of 15 kWh/m²a.
The solar houses on Merzhauser Strasse are energy-positive: they produce more energy than they consume.
The heat supply for the entire neighborhood, with the exception of the passive houses, is provided by a woodchip-fired combined heat and power plant that also generates electricity, enough to cover the needs of approximately 700 households.
Vauban's population density of 12,500 inhabitants/km² is relatively high, corresponding roughly to the population density in the inner-city districts of many major German cities.

The team was also able to visit some iconic and sustainable buildings, such as Rathaus im Stühlinger, Universitätsbibliothek Freiburg (University Library Freiburg), experiment environmentally friendly modes of transportation – mainly walking and metro – and also to drink water from tap water fountains and to have a vegan lunch in the Stadtgarten.