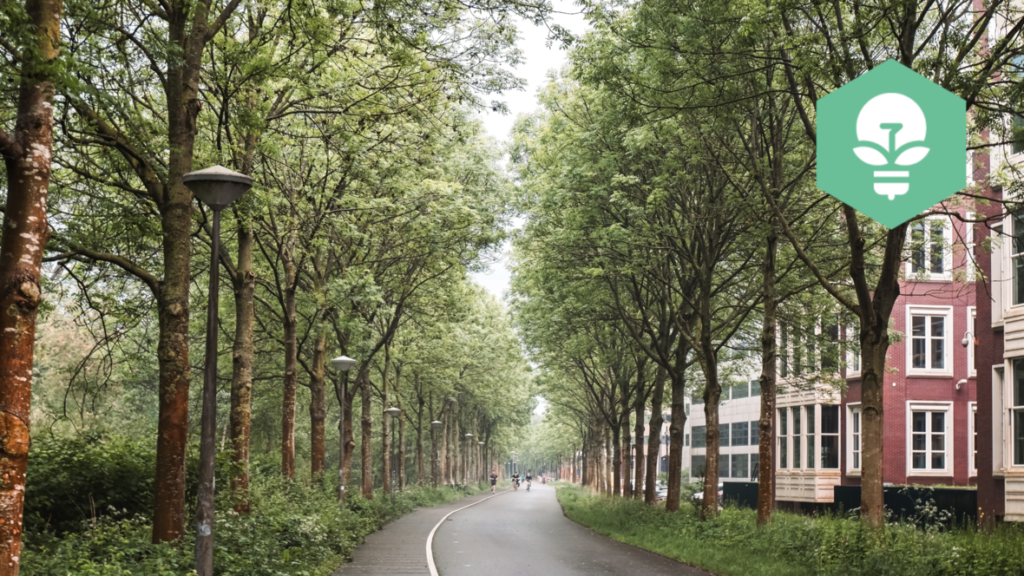 The REGILIENCE project is one of the co-organisers of this year's 10th anniversary edition of the European Urban Resilience Forum (EURESFO), at the Nova School of Business and Economics in Cascais, Portugal, from the 18th to the 20th of October, 2023.
During EURESFO 2023, REGILIENCE offers engaging activities such as a workshop with regional authorities, an interactive session on maladaptation tool, a video show, and more. We extend a warm invitation to everyone, inviting you to join these activities and meet the REGILIENCE team. It's an excellent opportunity to immerse yourself in discussions surrounding climate resilience, climate change, and more. Where can you find us:
Date: October 18th Time: 11:30 AM – 12:45 PM
The impacts of climate change are becoming more frequent and intense, resulting in economic losses, environmental degradation, and affecting the well-being of people across Europe. As the Mission on Adaptation strives to bolster EU regions and local communities against the effects of climate change, understanding the evolution and future of resilience is of paramount importance.
In this session organised by REGILIENCE in collaboration with other EU-funded projects supporting regions in crafting climate resilience pathways, we'll explore two key questions:
How did European regions approach resilience from the past to the present?
What does the future of resilience in regions hold?
This dynamic session will facilitate knowledge exchange on past and future resilience with regions and institutions working in this domain. Through a World Café setup, participants can select topics for discussion in smaller groups. Later, participants can rotate between topics and groups.
The session's key conclusions will be showcased at the REGILIENCE stand in the marketplace and shared across REGILIENCE's social media channels. This session is part of the "Challenging Knowledge and Innovation: Accelerating a Resilient and Just Transformation" stream.
Moderators:
Matthias Watzak, Project Manager,

FEDARENE
Jen Heemann, Expert in local action for energy and climate,

IEECP
Speakers:
Tomislav Novosel,

North-West Croatia Regional Energy and Climate Agency

Miljenko Sedlar, Head of Climate/Assistant Managing Director,

North-West Croatia Regional Energy and Climate Agency

Javier Marzo Muñoz,

Generalitat Valenciana

Cristina Coelho, Head of Office for Sustainable Development and Environmental Emergency,

Setúbal Municipality

Chrysanthi Kiskini, Director, REGIONAL DEVELOPMENT FUND OF CENTRAL MACEDONIA

Antonio Franković, IRENA – Istrian Regional Energy Agency;

Georgios PAPASTERGIOS, Head of Department (Resilience Office),

Municipality of Thessaloniki

Beatriz Pereira, RESIST project team, Intermunicipal Community of Coimbra Region;
Ana Ardelean, Tbilisi Municipality;
Date: October 18th Time: 5:15 PM – 6:00 PM
Join us for the closing reflection session on the first day of EURESFO 2023. Guido Schmidt, Senior Expert, Fresh Thoughts Consulting GmbH, and Technical Coordinator of REGILIENCE, and Jen Heemann, Expert in local action for energy and climate, IEECP, and Project Coordinator of REGILIENCE, will be among the main speakers.
This plenary session aims to reflect on the topics discussed during the first day of EURESFO23, highlighting recurring key messages from various thematic streams. It provides an opportunity for all attendees to engage in a general reflection on the outcomes of the first day, ensuring that crucial messages are highlighted for the Financing and Investment Forum on the following day. Any open questions from the day will be clearly articulated for moderators in subsequent sessions to address.
Join Us at the 2023 edition of the

EURESFO Marketplace
Visit the REGILIENCE stand at the marketplace during EURESFO 2023. Here, you'll discover more about the Climate Adaptation Mission project tools developed by REGILIENCE, TransformAr, IMPETUS, and ARSINOE. One notable tool is the maladaptation checklist, enabling users to self-assess the potential maladaptation risk in their planned adaptation actions based on selected risk factors. It helps identify areas where further action is needed to avoid maladaptation.
If you wish to explore a specific project using the maladaptation tool with one of our team members, please reserve a spot by emailing: [email protected]. Alternatively, you're welcome to drop by spontaneously.
The marketplace sessions will be held on:
Day 1: October 18th – 10:30 AM to 11:30 AM

Day 2: October 19th – 1:00 PM to 2:15 PM

Day 3: October 20th – 10:15 AM to 11:00 AM
We look forward to your participation in these exciting initiatives during EURESFO 2023. Together, let's advance the discourse on climate resilience, climate change, and create a more sustainable future.
For further information explore EURESFO23's full programme here!