The 10th European Urban Resilience Forum (EURESFO) is set to take place from 18th to 20th October in the picturesque city of Cascais, Portugal. This highly anticipated event, co-organized by the City of Cascais, ICLEI Local Governments for Sustainability, the European Environment Agency (EEA), and supported by esteemed partners including the Resilient Cities Network and the United Nations Office for Disaster Risk Reduction and many others, will bring together city representatives, experts, and stakeholders to shape a climate-resilient future for our urban environments.
The REGILIENCE project is proud to announce that apart from active participant, it will be one of the co-organisers of this year's special anniversary edition of EURESFO 2023 along with Cascais, REGREEN project, Coastal Climate Core Service (CoCliCo), CLEVER Cities, Regions2Climate, Pathways2Resilience and Google's Environmental Insights Explorer (EIE).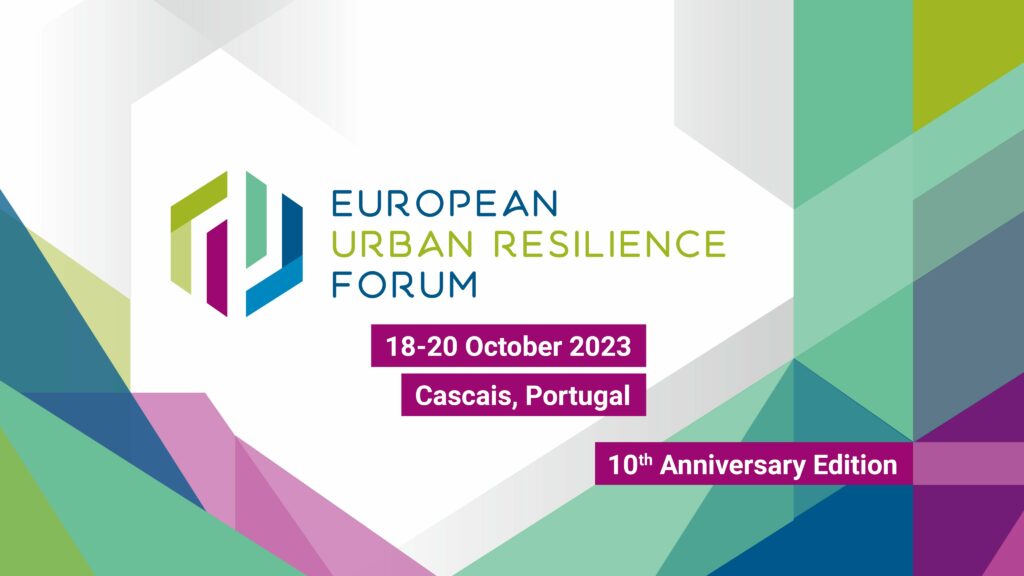 Since its inception in 2013, EURESFO has served as a dynamic exchange platform, facilitating discussions on strategies, initiatives, and actions for adapting to climate change, managing disasters, and building urban resilience. With its "PowerPoint free" promise, EURESFO ensures an informative, open, and interactive experience, encouraging active participation from attendees.
The last year's edition EURESFO 2022 brought together more than 70 speakers, 300+ participants from all over Europe in 17 sessions – on topics ranging from nature-based solutions, data availability, to digital twinning.
This year, the forum celebrates its 10th anniversary, promising exciting surprises and engaging activities for all participants. The 2023 edition of EURESFO marks a symbolic milestone in assessing Europe's performance in resilience and addressing crucial questions regarding climate change adaptation. In the midst of an accelerated transformation, where the post-pandemic recovery intersects with an ever-changing climate landscape, the forum provides a platform to evaluate achievements, identify challenges, and explore opportunities for better and faster action.
The program for EURESFO 2023 will revolve around three main thematic streams:
The Governance of the New Extremes: Managing and Funding Climate Adaptation in Europe
This stream focuses on innovative governance models and funding schemes for managing multi-hazard scenarios and increasing climate resilience in the face of new extreme events. Speakers will share insights into successful approaches and discuss strategies for adapting to the changing climate.
Challenging Knowledge and Innovation: Accelerating a Resilient and Just Transformation
This stream aims to bridge adaptation gaps by exploring available climate services, platforms, and standardization processes. Participants will discuss ways to mainstream the improved use of climate information, technologies, and innovations, ultimately accelerating climate adaptation and resilience efforts.
Mainstreaming Solutions for a Just Transformative Pathway: An Integrated Approach to Climate Resilience
Focusing on practical solutions, this stream delves into the successful integration of Nature-based Solutions and green-blue infrastructure in urban planning and action. Speakers will evaluate the performance of tested solutions, discuss upscaling possibilities, and emphasize the importance of participation in achieving transformative resilience.
Join us in Cascais to be part of the vital discussions, network with experts, and gain valuable insights into building resilient communities. Don't miss out on this unique opportunity to make a difference!
Registration for EURESFO 2023 is now open! For more information visit the official EURESFO 2023 website  or click here to register.
Follow the @Urb_Resilience Twitter account for the latest updates and programme announcements for #EURESFO2023!